BetMGM has an array of sports betting promotions for anyone seeking to place a bet online.
Whether you're a new customer seeking a risk-free bet for NFL betting, a casual fan interested in One Game Parlays for the MLB, or a regular bettor taking advantage of insurance for golf betting, there are many promo opportunities available.
Here are some current promotions on BetMGM (some of which may not be available to certain customers or in some states):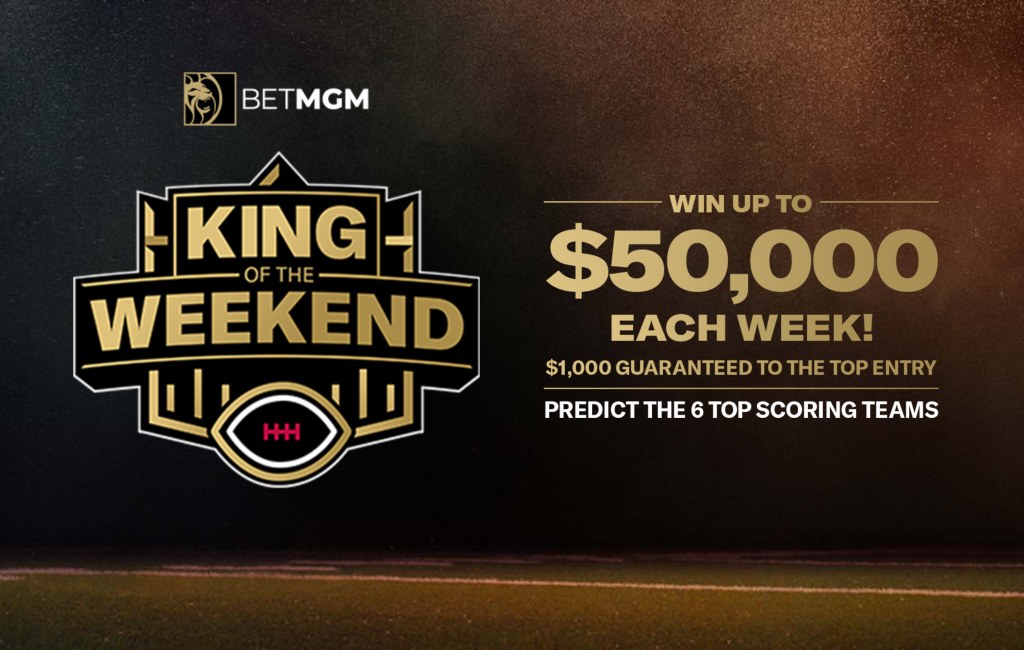 With King of the Weekend, you can win $50,000 in cash without wagering a penny. Throughout the 2021 NFL season, if you predict the six highest-scoring teams, in order, from a group of five games each week, you'll win $50,000. Even if you miss games, you can win $1,000 in cash and up to $250 in Free Bets.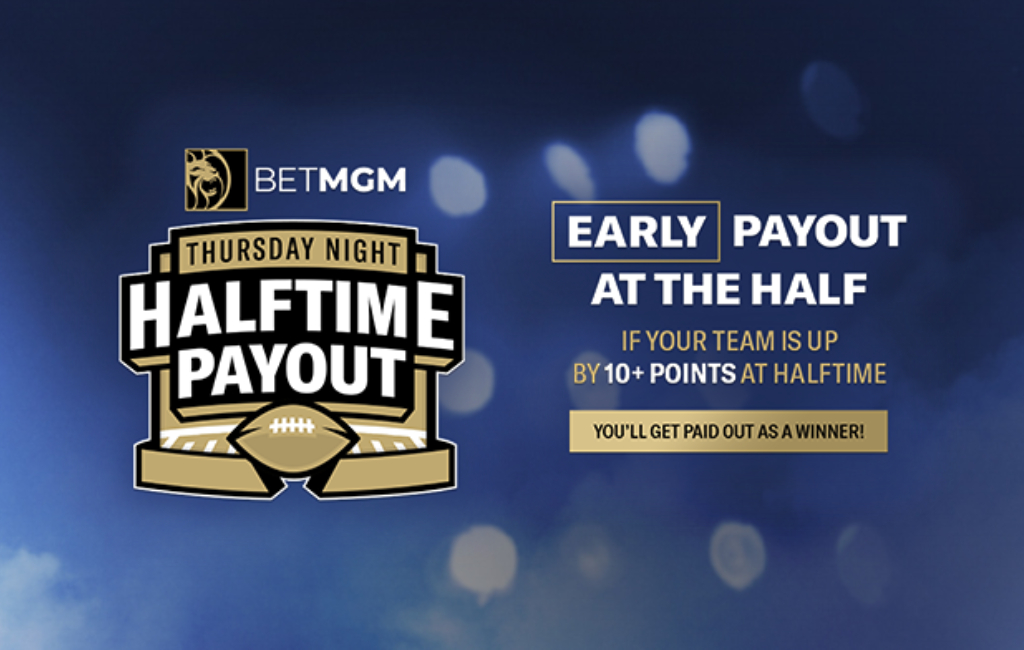 You don't have to wait until the end of Thursday Night Football to cash your NFL betting ticket. Place a money line wager on either team and if they're winning by at least 10 points at halftime, your bet will cash immediately (up to $250). Check out NFL spreads today!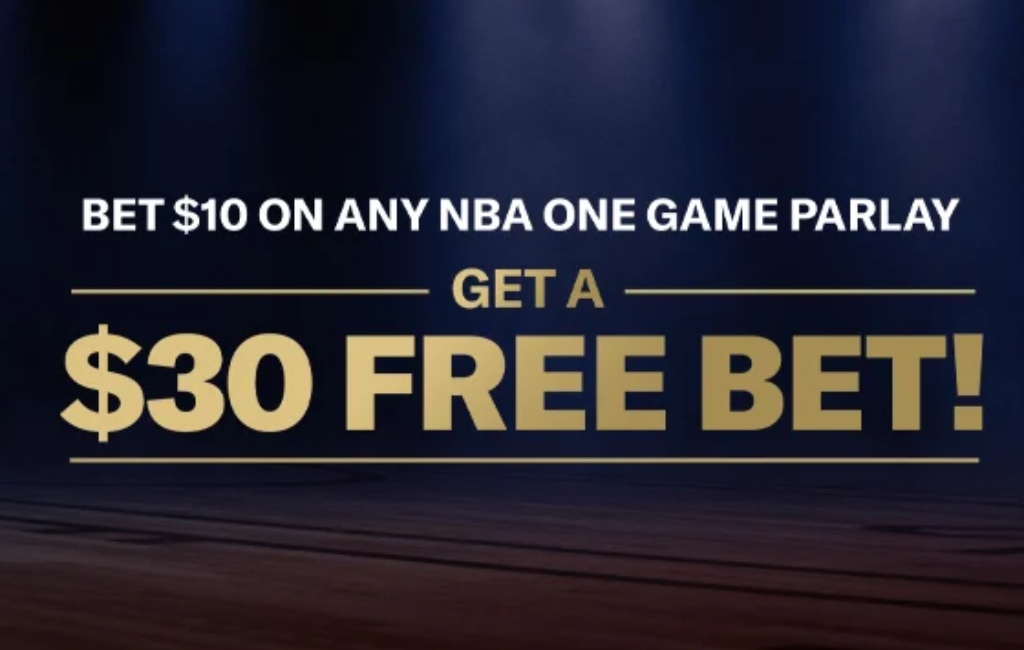 Take your NBA betting to the next level with One Game Parlays. If you bet $10 on any NBA One Game Parlay during the 2021-22 season, you will receive $30 in Free Bets regardless of the outcome of your One Game Parlay. Win or lose, receive $30 in Free Bets!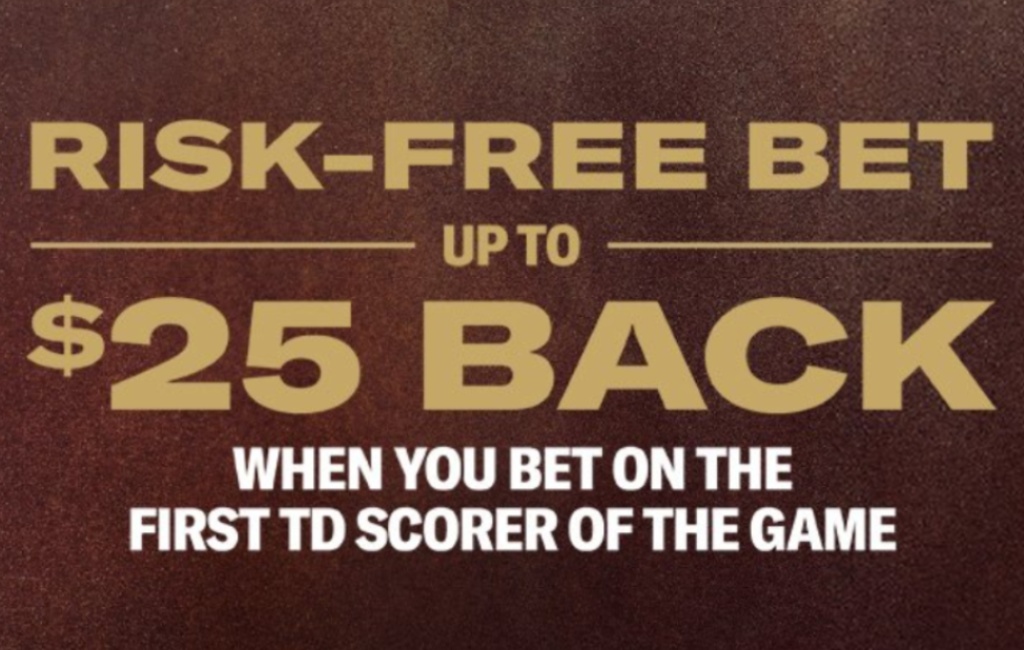 You place an NFL prop bet without risk during the 2021 season. If you place a prop bet on a player to score the first touchdown of an NFL game, you'll receive Free Bets (up to $25) if the bet doesn't cash. Check out NFL prop bets today to begin risk-free betting.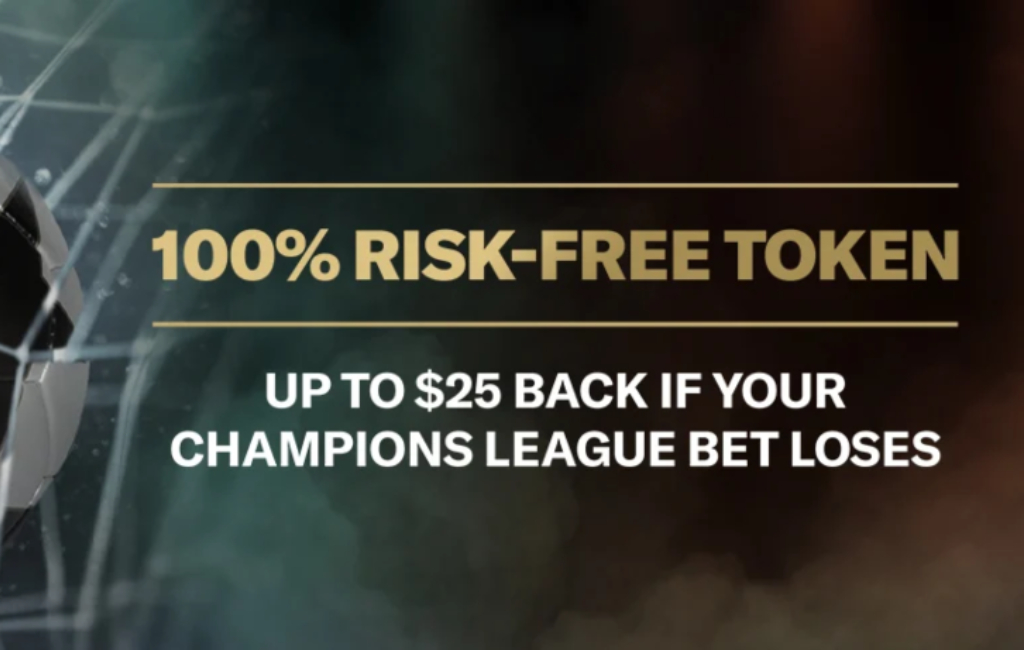 You can bet on soccer odds with more confidence this year. With BetMGM's Champions League promotion, you will receive a 100% Risk-Free Token if your Champions League bet loses (up to $25). Check out updated Champions League odds today and start placing bets!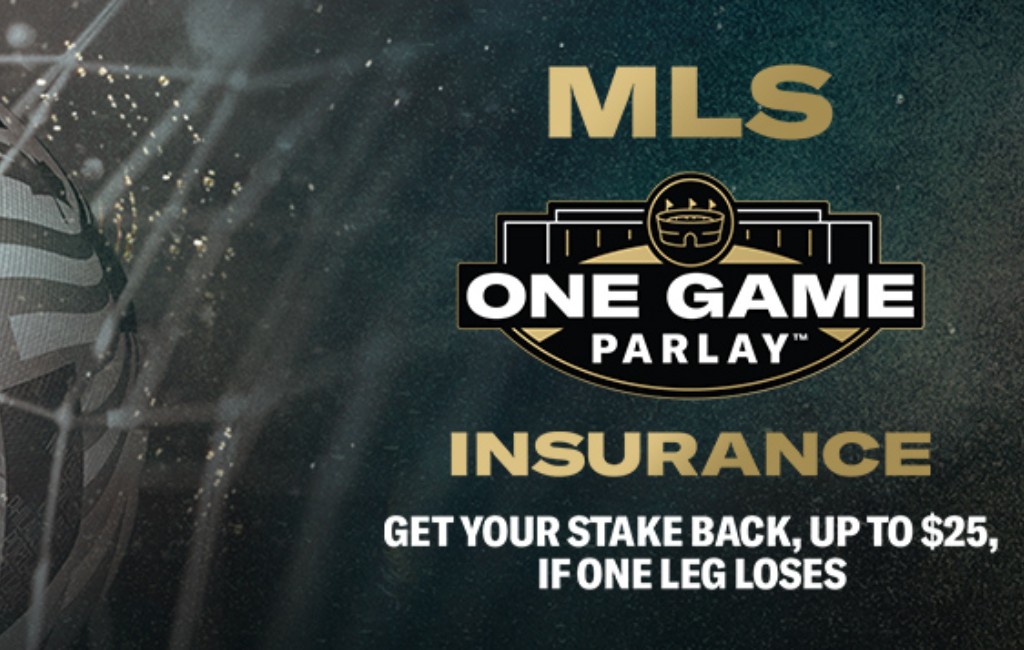 BetMGM's One Game Parlay Insurance covers losses on the highly popular One Game Parlay promotion. If you miss only one leg of an MLS One Game Parlay, your stake is refunded (up to $25 in Free Bets). Insurance allows you to bet with more confidence and protect against parlay losses.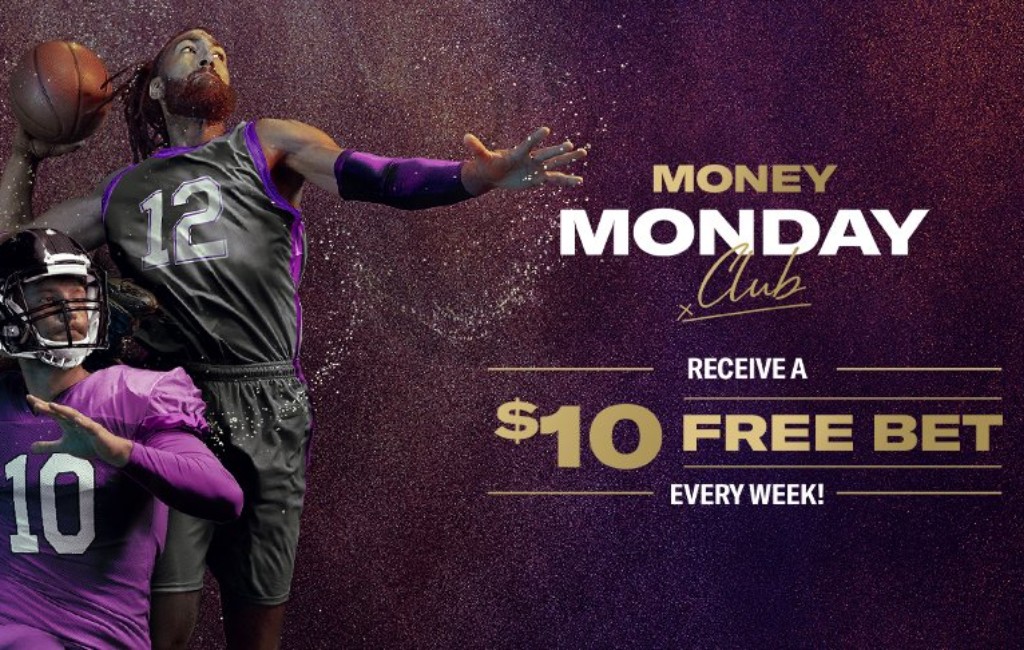 All members of the Money Monday Club — free opt-in available in your account — receive $10 in free bets every Monday if they placed at least $50 in qualifying wagers the previous week. Whether you won, lost, or broke even the previous week, you start every week with a $10 free-bet bonus.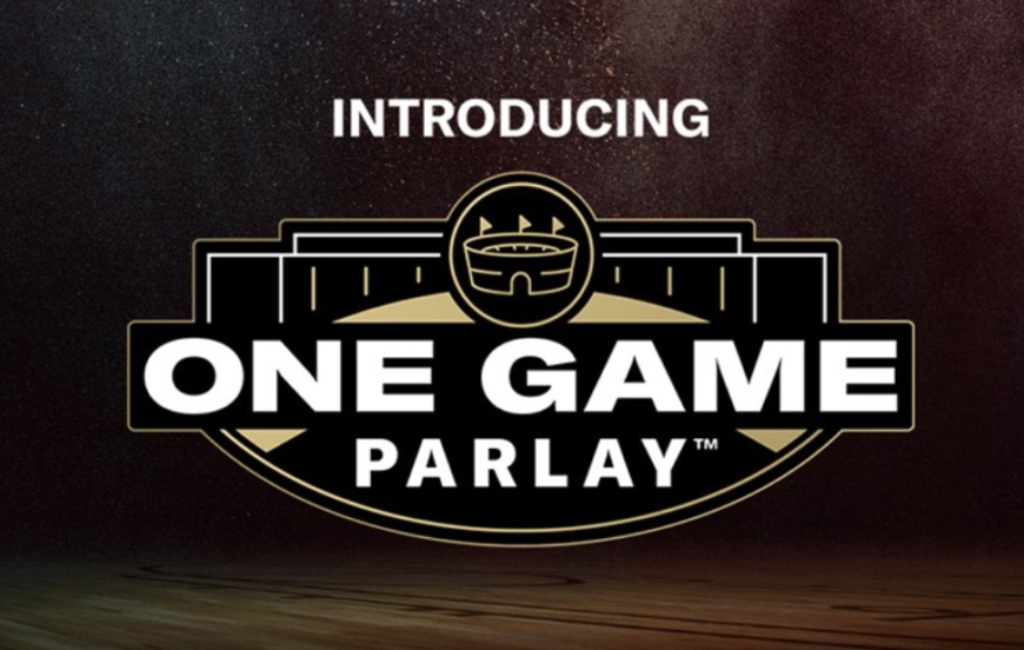 One Game Parlays are high-reward betting opportunities for fans seeking maximum entertainment and returns on their investment. Instead of a multi-game parlay combining money lines, spreads, and other types of bets into one parlay to increase their payout, a One Game Parlay is stays within one single game.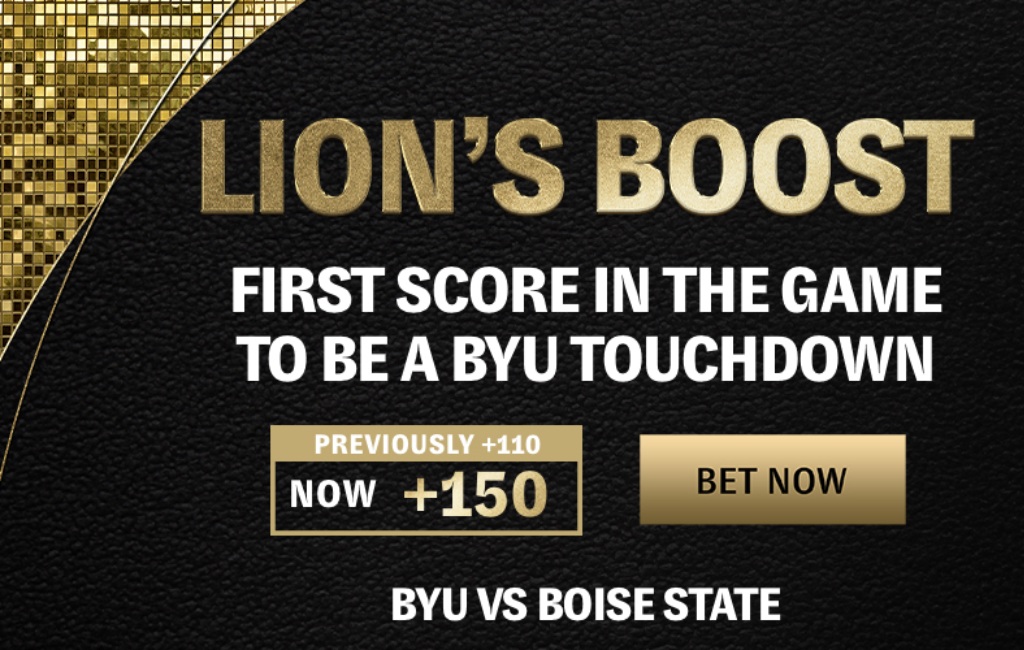 Lion's Boost is a popular odds boost for customers with a bigger potential payout. For example, a prop bet for "Pete Alonso hits a home run" vs. the Phillies might carry +325 odds. The Lion's Boost might boost the odds to +425. If Alonso homers, instead of an $85 payout on a $20 bet (at +325), the payout is $105 on a $20 bet (at +425).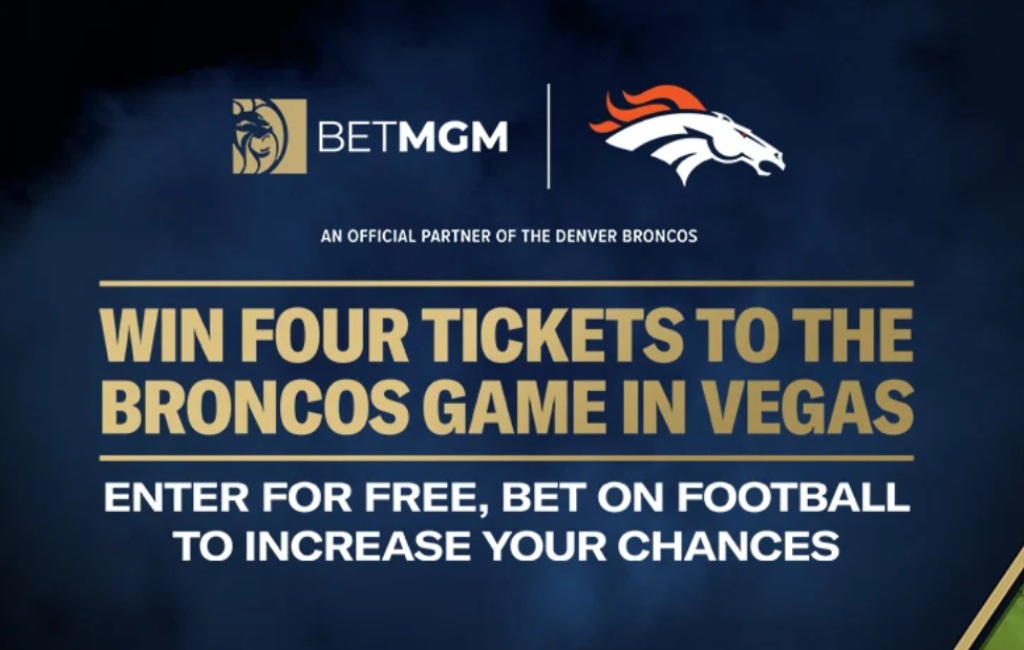 BetMGM is giving away four tickets – and round-trip airfare and a three-night stay at an MGM resort – for the Denver Broncos-Las Vegas Raiders game in Week 16. Earn one free entry by opting in to the promotion and additional entries with each bet (of at least $5) placed on NFL odds through Nov. 30, 2021.
NHL betting is back as 30 teams begin the chase for the Stanley Cup. And you can earn free bets for live betting with BetMGM's new promotion. If you place a live bet of at least $50 on NHL odds for games on Wednesdays or Thursdays, you will receive a free $10 live bet regardless of your initial wager's outcome.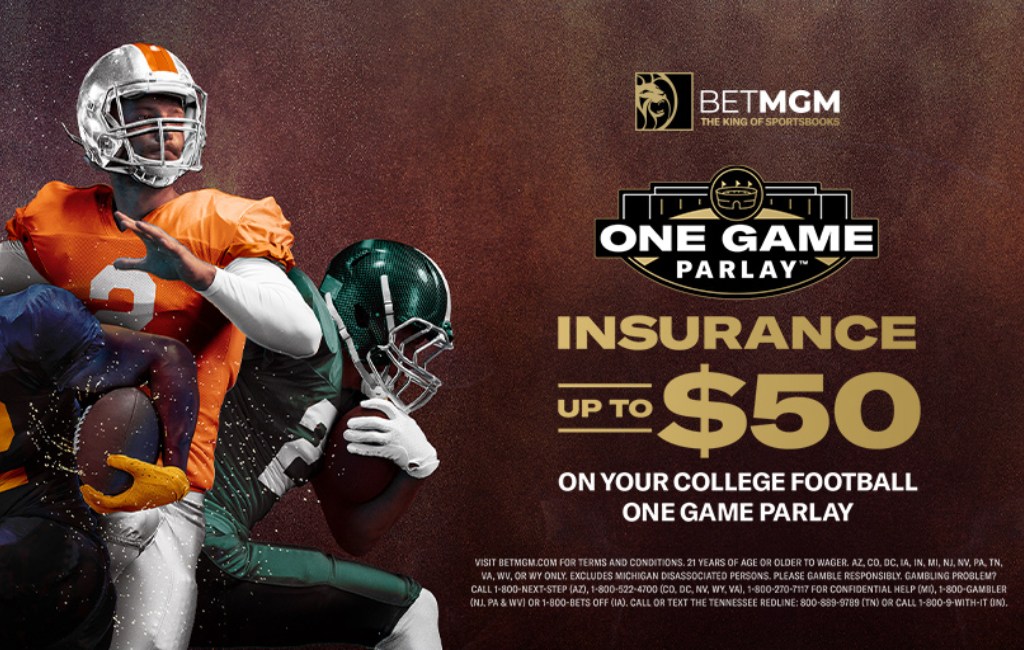 You can add more excitement to college football betting without adding more risk thanks to BetMGM's popular One Game Parlay Insurance. Throughout the season, if you miss only one leg of a One Game Parlay bet (of at least four legs), your stake will be refunded (up to $50 in Free Bets).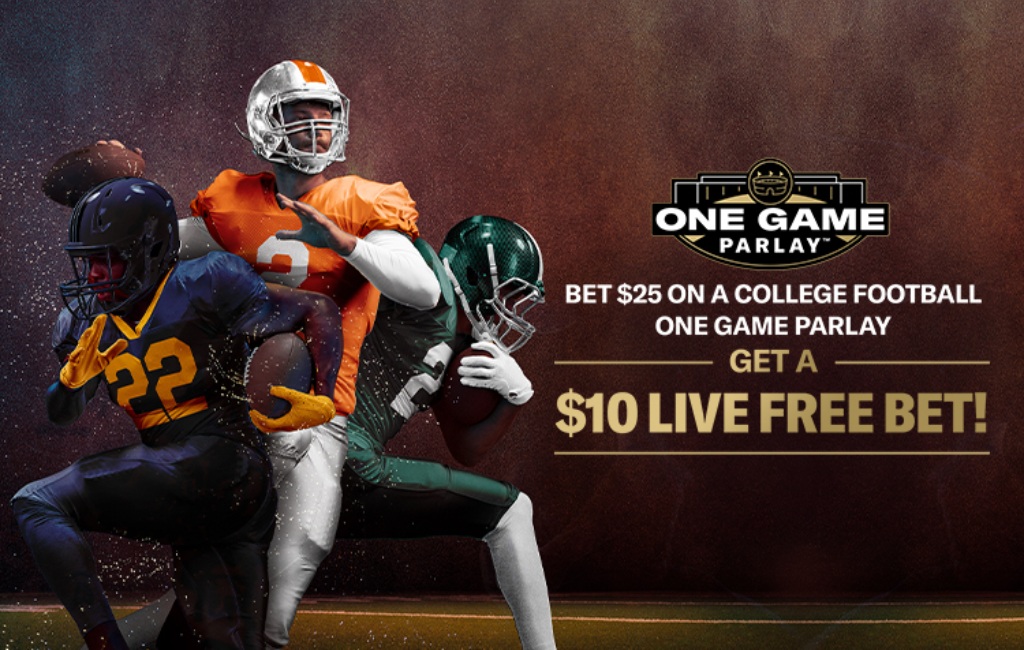 Celebrate college football's return by combining two exhilarating aspects of betting: One Game Parlays and live sports betting. If you place one college football bet of at least $25 on a One Game Parlay, you'll receive a $10 Free Bet for live betting. Check out updated college football odds and earn your Free Bet today!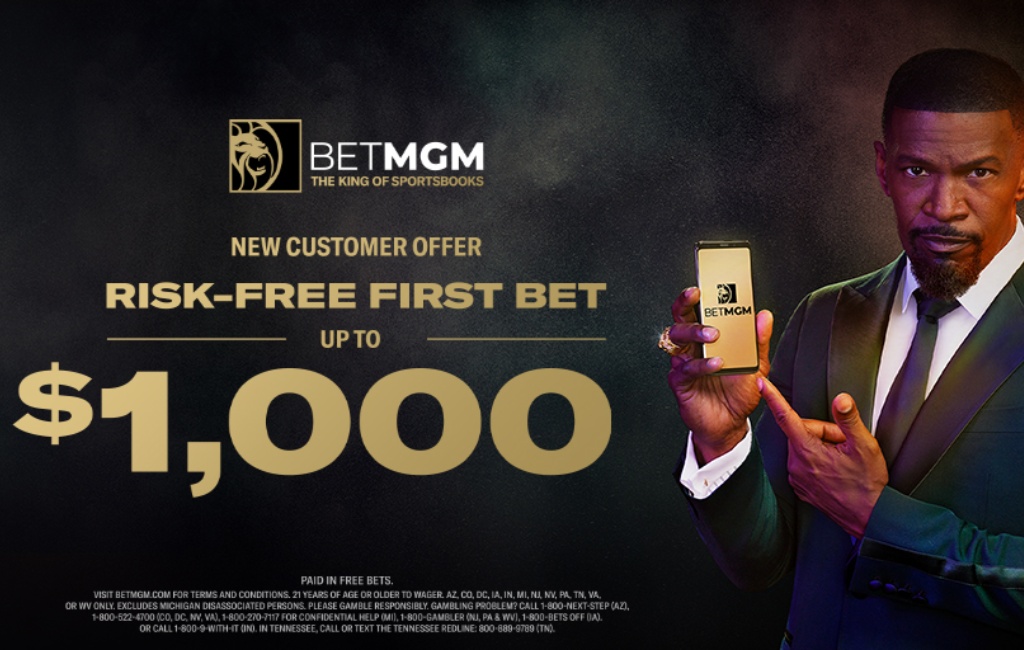 First-time customers can place a risk-free bet with the BetMGM $1,000 Risk-Free Bet. You might, for example, browse NBA odds and place a $1,000 bet on the Lakers' money line (+155) vs. the Nuggets. If the Lakers win, your payout is $2,550. If the Lakers lose, a $1,000 credit is issued to your account.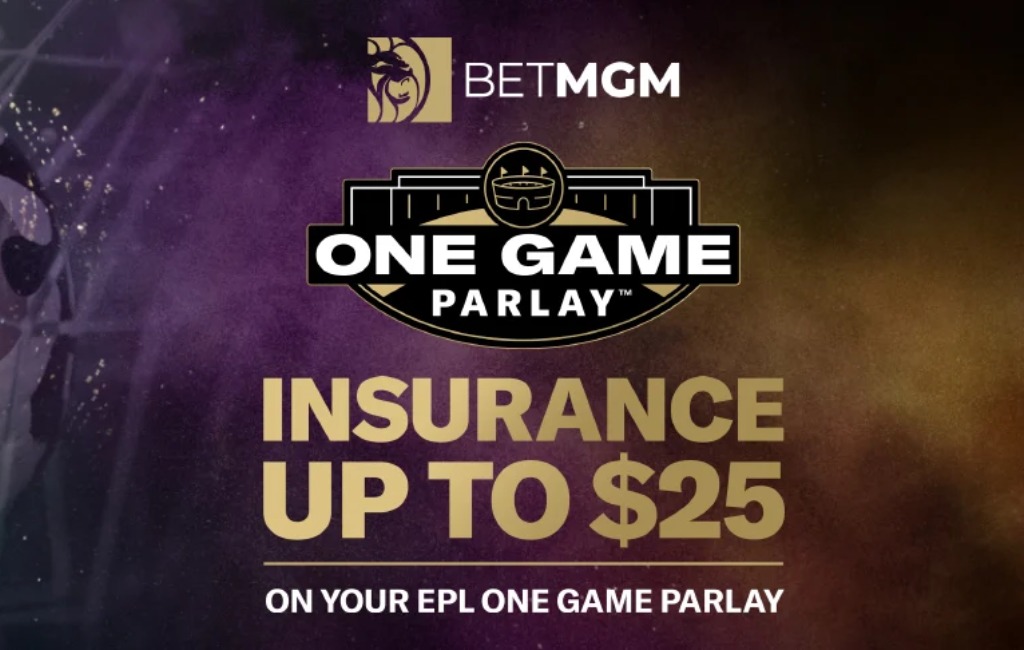 Premier League betting is back! Throughout the 2021-22 EPL season, you can build parlays with more confidence. With BetMGM's One Game Parlay Insurance, your stake will be refunded (up to $25 in Free Bets) if you miss a One Game Parlay (with at least four legs) by one leg.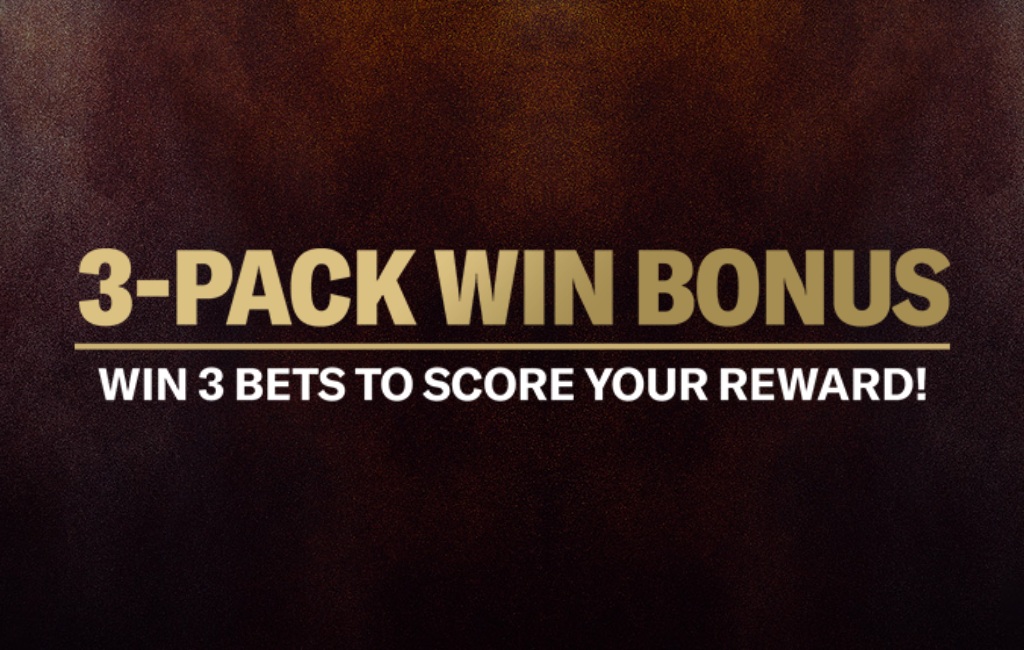 With the 3-Pack Win Bonus, on certain nights, you'll be given three games for wagering. If you place a minimum of a $10 bet on each game, or a $30 bet on one parlay, and win each bet, you'll receive the 3-Pack Win Bonus of the night immediately after winning the final bet.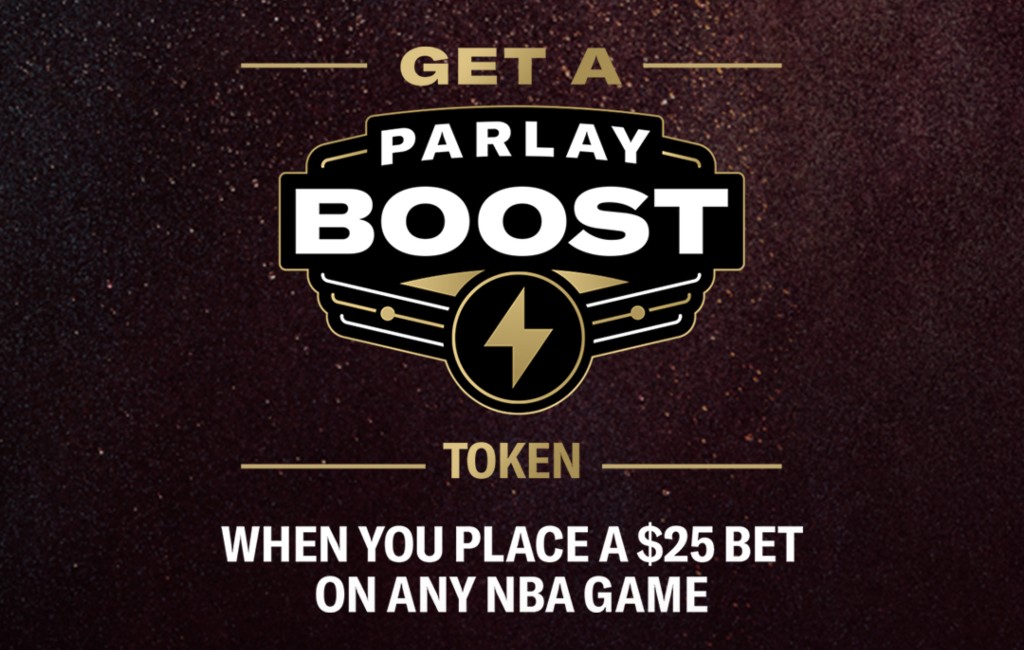 If you love the thrill and returns of parlays, Parlay Boosts are your ticket. An NBA Parlay Boost might increase the payout by 10 percent. If, for example, your $10 three-team parlay has odds of +500, your payout would be $60. But with a 10-percent parlay boost, the payout is $66. Check out NBA odds today to add more excitement to your NBA betting!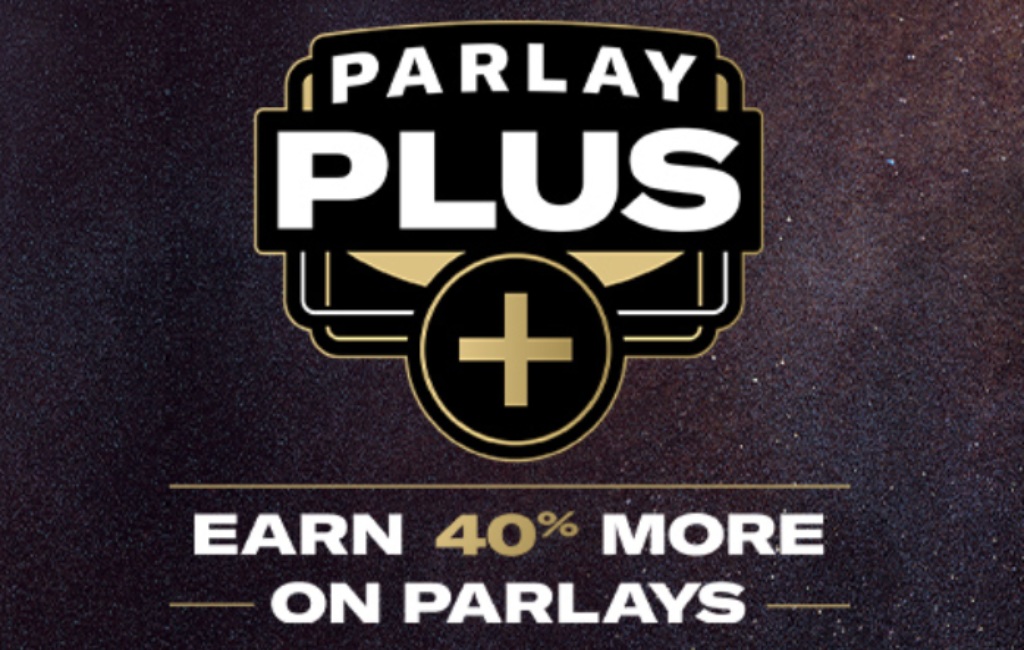 Parlay Plus is a specialty version of a parlay boost. You can receive up to a 40-percent profit boost when building a parlay of between four and seven legs. Instead of receiving a payout of $50.63 on a $10 bet with four legs at -200 odds apiece, you could receive a payout of $66.88 for the same bet.
What is a Promotion?
Promotions, aka "offers," are the staple of an elite and unmatched online sports betting experience at BetMGM. And with several promos each day, customers can earn free bets, parlay boosts, and more in a variety of ways.
How to Earn Promotions
Promotions are available immediately upon joining BetMGM and throughout your stay.
With the first deposit, you are eligible for a welcome bonus, a risk-free bet up to $600. If your first bet cashes, you win! If your first bet doesn't cash, you don't lose! Whether your first wager is $6, $60, or $600, any losses will be refunded in free bets. You don't need a promo code or special access to receive the $600 risk-free bet promotion.
You can eliminate or mitigate risk with other promotions, too, including insurance if you miss one leg of a One Game Parlay or free bets for another sport if you place an eligible bet.
What Sports Have Promotions?
There are many sport-specific promotions, including One Game Parlay insurance for the NBA or MLB, and event-specific promotions, including Bet $1 to Win $100 on a golf tournament or the NFL Draft.
There are also sport bet promotions available for all sports, including some risk-free bets, free-bet bonuses, and Lion's Boosts. You can view all sport-specific and non-sport-specific promotions at BetMGM.com, and check out other betting opportunities, like NFL odds Week 1, live sports betting, mobile sports betting (with the BetMGM sportsbook app), and more!