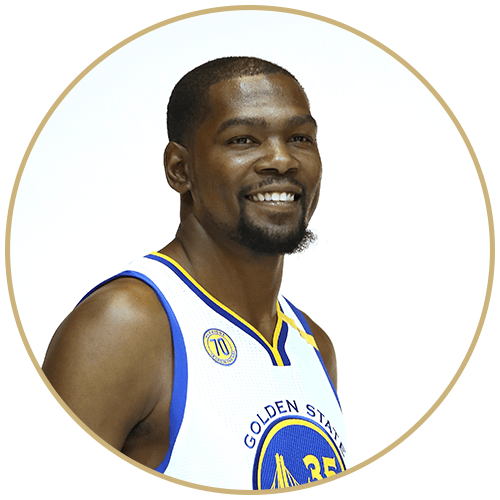 Kevin Durant
October 3, 1988

2020 Earnings: $63.9 million ($28.9 million salary/prize winnings, $35 million endorsements)
Networth: Estimated $170 million
As a college player, one of Durants best performances came at a Big 12 Conference where he averaged 25.8 points per game, 11.1 rebounds per game, and 67 blocked shots.
When he went pro, Durant came blazing out the gates and managed to land the NBA Rookie of the Year award in 2008, as well as being nominated for the NBA All-Rookie First Team in the same year. He would later go on to become a two time NBA champion, as well as NBA Finals MVP in 2017 and 2018.
In 2019 Kevin signed a 4 year $164 million dollar contract with free agency being an option in 2022.
Durant also has a 10-year deal with Nike thats entered its sixth year. This deal is estimated to be in the region of $300 million dollars and including a hefty retirement package.
Kevin also gives back to communities through the Kevin Durant Charity Foundation. This organization doesnt only focus on education, but also aims to help at-risk youths through athletic and social programs. It also extended a helping hand to numerous other causes, including homelessness, girls empowerment, and disaster relief.
Back to Main Listing Page