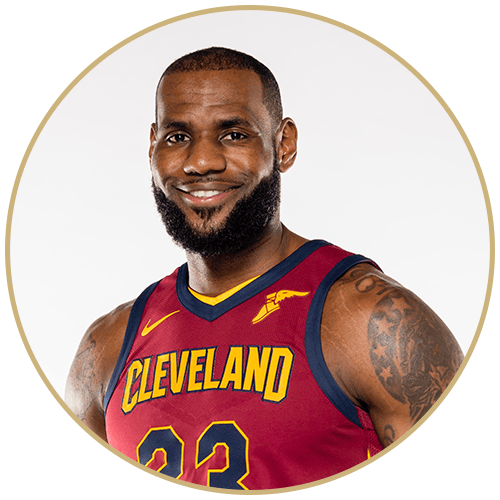 LeBron James
May 29, 1984

2020 Earnings: $88.2 million ($28.2 million salary/prize winnings, $60 million endorsements)
Networth: Estimated $480 million
Many famous athletes are known for their exceptional performances during their high school sporting careers, but few are known for being so good they make the cover of Sports Illustrated in their junior year! In 2002 LeBron James was dubbed "the chosen one" and made the cover of the iconic magazine.
Across his 17-year-long career, LeBron has gone on to win multiple titles and awards. In 2012, 2013, and 2016, James became the NBA champion and was also named the NBA Finals MVP. He was also named the NBAs Most Valuable Player in 2009, 2010, 2012, and 2013.
In 2020 he grew his endorsement earnings from $55 million to $60 million. His sponsors include Nike, Coca-Cola, Beats Electronics, and 2K sports.
In 2002, James gave up a deal with Reebok that would have landed him an extra $28 million dollars in favor of a lower deal with Nike that had much better long-term potential. Nike later signed a lifetime deal with LeBron, which some people estimate to be at least $30 million per year.
LeBron went even further than many expected when he built the I Promise School for at-risk children. He set the school up in his hometown of Akron, Ohio, where it has opened its doors to 240 students.
Back to Main Listing Page