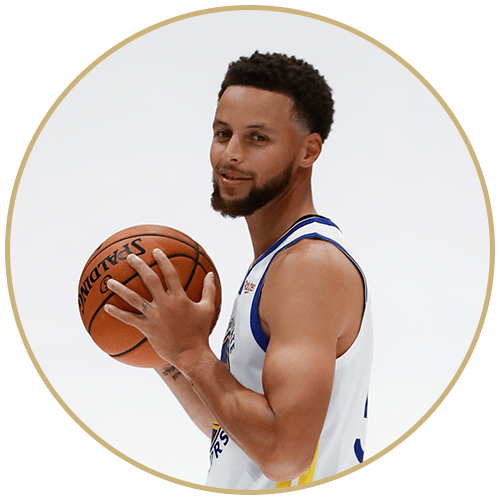 Stephen Curry
September 23, 1988

2020 Earnings: $74.4 million ($30.4 million salary/prize winnings, $44 million endorsements)
Networth: Estimated $130 million
Currys college basketball career was a sign of things to come. He is the all-time leading scorer for the Davidson Wildcats with 2,635 points, as well as the school record holder for 3-pointers, with 414.
After going pro, Stephen went on to win three NBA championships in 2015, 2017, and 2018. He was also named the NBAs Most Valuable Player in 2015 and 2016.
In 2017, Curry renewed his contract for a massive $201 million. This 5-year deal at the time pushed him to the top of the NBA salary charts.
Curry has invested big into tech, including an app called SnapTravel, and former PDA manufacturer, Palm. Hes also gotten involved in eSports, investing in the powerhouse North American organization Team Solo Mid, which has teams for numerous games including League of Legends, Fortnite, Rainbow Six Siege, and Apex Legends.
Stephen has committed thousands of dollars to numerous charities and foundations, including the Animal Rescue Foundation, United Nations Foundation, Nothing But Nets (which helps fight malaria), and the NBA Cares program.
Back to Main Listing Page