With excitement growing for college basketball's largest tournament before the season wraps up, we take a look at the history and intense drama behind some of its biggest rivalries.
No. 5 – UNC and North Carolina State
These two colleges are located in the Tobacco Road region (an area in North Carolina that's famous for tobacco production). Football, baseball, and basketball are the main sporting arenas where these two universities face off. However, when it comes to basketball, many UNC fans don't believe that North Carolina State University should even be considered true rivals. Considering UNC's crushing 160 wins to North Carolina State's 78. But a rivalry doesn't have to form between two similarly matched teams. It can involve an underdog who people don't expect to win. A rivalry can also exist between two teams on the sole basis that they just don't like each other.
An iconic game
Considering the overwhelming dominance of the University of North Carolina, we're going to take a look at one of the most memorable upsets, in which NC State was able to overcome their underdog status. One of these historic games took place in 2007 when Sidney Lowe, who had only recently joined NC State as a coach, was able to lead the team to victory, over UNC, in a tight game that saw them clinch beat the 83 points to 79.
No. 4 – University of Arizona and UCLA
Even though these two teams had been playing against each other since 1923, it wasn't until Arizona joined the PAC-12 in 1978 that the rivalry between these two squads really took off. Prior to Arizona's entry into the PAC-12, UCLA had a habit of cleaning up, having won 16 matches between 1961 and 1979. Arizona's entry into the tournament helped loosen UCLA's grip on the number one spot, with Arizona securing first place in the tournament 15 times between 1985 and 2018. However, UCLA currently leads the all-time record between the two teams, 60 wins to 43.
An iconic game
In 1992, UCLA faced off against Arizona on their home turf at the McKale Center. UCLA, after an extremely close game, took home the victory with 89 points to the UA's 87. However, as close and exciting as this game was, it was the fact that the University of California broke Arizona's 71 game winning streak at home, that made it truly special.
No. 3 – University of Kentucky and UofL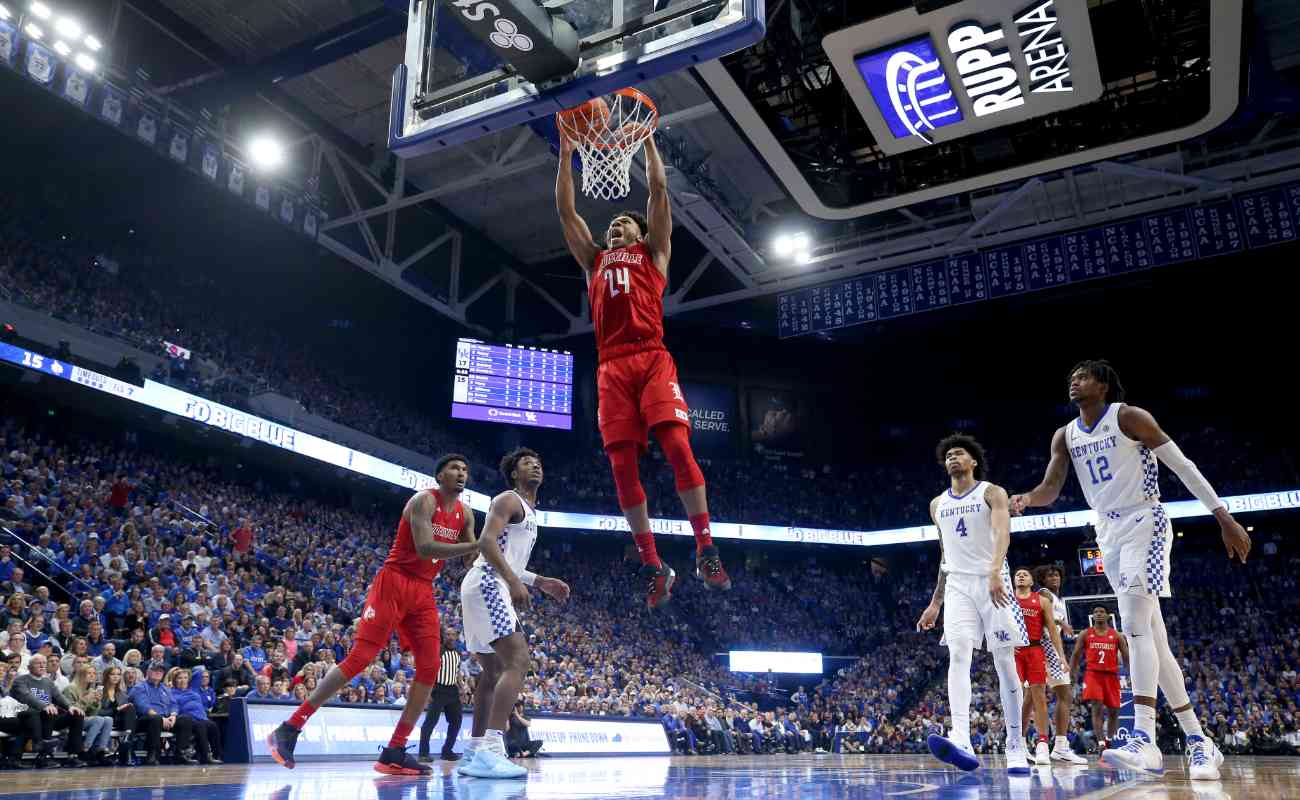 Like many other rivalries, this one is driven by proximity, with the two college campuses being just over one hour apart from each other. Another key factor that really helps this rivalry stand out is the passion of their fans. In 2012, two elderly fans in a Kentucky dialysis clinic argued over which was the better team. Unable to put their differences aside, they decided the only way to settle this debate was with their fists. While many people undoubtedly agree they went a bit too far, there are several reasons why this competitive hatred is so intense. Firstly, Kentucky has no professional sports teams, which is why so many sports fans put their energy behind the college sports scene. In addition to this, many Louisville fans also believe Kentucky fans have a false sense of superiority, relying on wins from games that took place so long ago that it seems silly to use them to justify their beliefs today. Finally, many Kentucky fans are considered to be "rabid" to the point that one referee felt the need to pursue legal action to protect himself and his business after he made calls in a close game involving the University of Kentucky's basketball team. Whatever the motivation may be, there's no doubt that this rivalry is one of the most intense, even spawning a limited edition collectable bobblehead for fans to purchase.
An iconic game
In 1983, an unexpected tournament matchup placed the No. 2 seeded University of Louisville against the No. 12 seeded Kentucky team. The incredible performance of both teams pushed the game into overtime, but Louisville managed to build up momentum and score 80 points to Kentucky's 68. As intense as this game was, the threat of a legal battle and the resulting annual match agreement made this particular game truly iconic.
No. 2 – Georgetown University and SU
The first match between these two rivals took place on the 15th February 1930, with Georgetown walking away from the victor, having scored 40 points to Syracuse's 18. However, what makes this rivalry truly memorable is the intense competition that began after both teams had joined the newly formed Big East Conference in 1979. Unfortunately, the departure of Syracuse from the Big East conference for the AAC, at the end of 2013, definitely changed the nature of this rivalry. But, it still remains one of the most intense conflicts to ever take place in college basketball.
An iconic game
On February 12th, 1980, Georgetown managed to clinch an incredibly close match, leading with 52 points to Syracuse's 50, but what made it iconic was a single statement about the final match at SU's home court that led to the decades-long rivalry between the two teams. After the win, Georgetown's coach John Thompson declared "Manley Field House is officially closed." Adding fuel to the fire, was the fact that the team had won 57 games in a row before this close defeat.
No. 1 – Duke University and UNC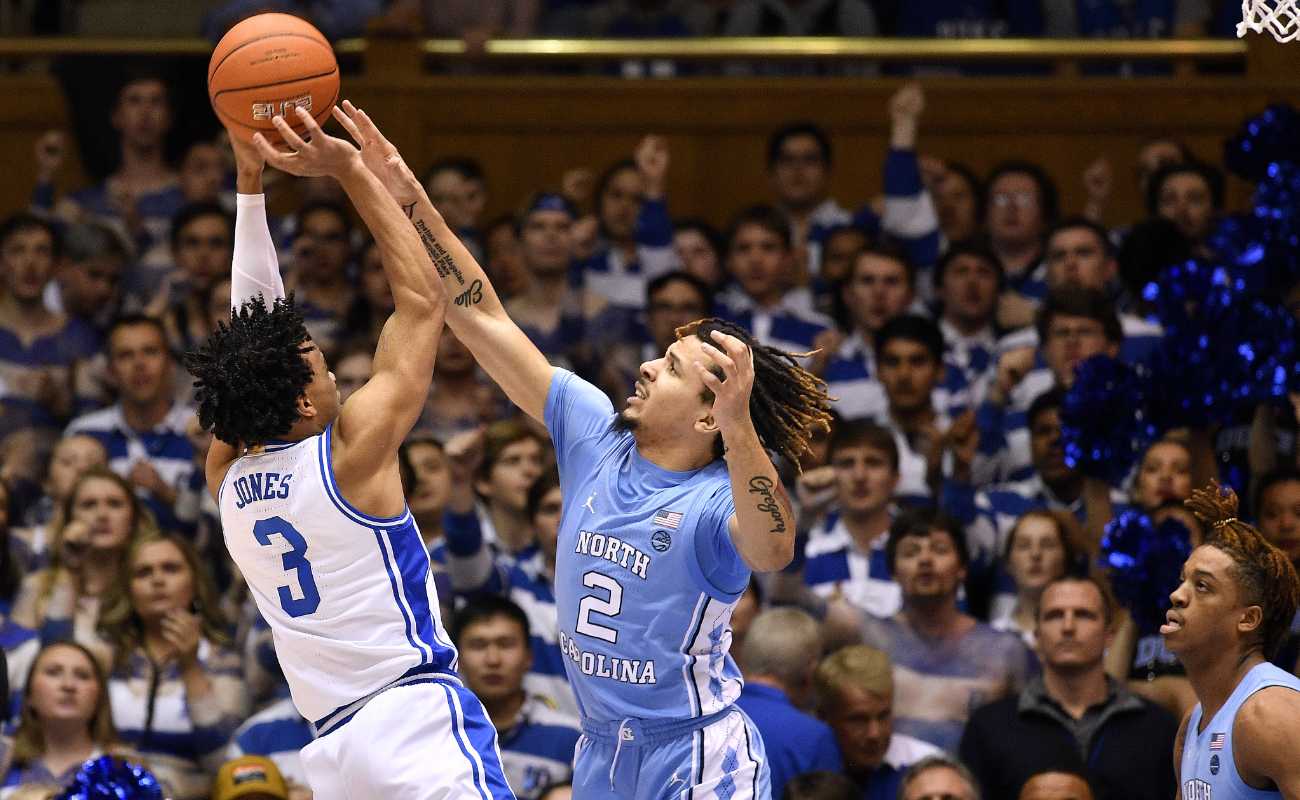 To find this rivalry at number one will be of little surprise to fans of college sports. These two colleges have been duking it out for decades across a number of games. Whether it's due to their proximity on the Tobacco Road, or a battle of class and culture (Duke is a private college while North Carolina is a public college), these two universities have been battling it out in different sports arenas for many years. However, it's their rivalry on the basketball court that undoubtedly has captured the attention of people across the United States, with many organizations considering it the number one college basketball rivalry of all time.
An iconic game
In 1995, both teams faced off in a nail-biting game that resulted in not one, but two overtime periods. It almost went into a third overtime period, but a failed shot by Steve Wojciechowski, followed by another failed shot by Greg Newton saw UNC claim victory with 102 points to Duke University's 100.
Join the sports betting action
As a sports fan, one way you can get involved in a highly anticipated match between college basket rivals is by
placing a bet on your favourite team
. BetMGM offers sports bettors a safe and secure online sports betting platform that allows them to easily get in on the fun. Why not try your hand at betting on college basketball as March unfolds.