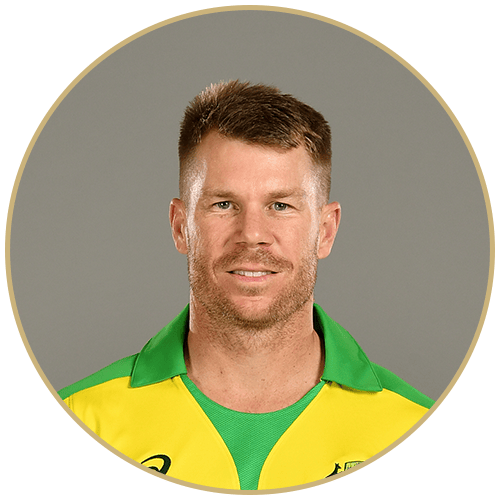 David Warner
June 4, 1986

2020 Earnings: Approximately $1.7 million (12.5 Crore) ($1.7 million/12.5 Crore salary, unknown endorsements)
Networth: Estimated $10 million
His 114 runs off 89 balls landed him "Player of the Match" when they played against Afghanistan in the 2019 Cricket World Cup.
With T20 games taking place minus an audience in 2020, David Warner noted that it felt quite bizarre. However, he also pointed out that it was the first time he had not been abused by English fans as well.
He made his international debut against South Africa in a T20 international match. During this series he claimed the highest score for a T20 international debut, as well as second quickest 50 runs in T20 international history.
Warner was banned from cricket for a year after he was caught in a ball tampering scandal in 2018.
David is the highest paid player on the Sunrisers Hyderabads. The second highest earner is Manish Pandey, who earns approximately $1.5 million (11 Crore).
Back to Main Listing Page