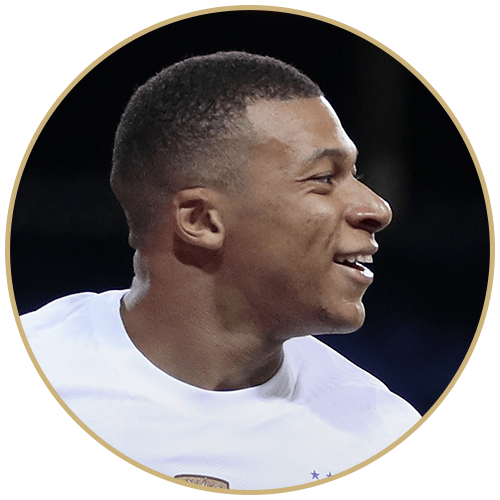 Kylian Mbappe
September 21, 1998

2020 Earnings: $33.8 million ($20.8 million salary/prize winnings, $13 million endorsements)
Networth: Estimated $95 million
Mbappe has been receiving soccer coaching since he was at least six years old. He was coached by his father at AS Bondy, and later received support from other trainers.
Kylian is the youngest French player to score a goal in a major tournament, and the second youngest overall. He set this monumental record in the 2018 World Cup.
His contract with PSG in 2017 came in at approximately $209 million, an exceptional amount for a teenage footballer who had only one professional season behind him at the time.
As a 21-year old football star, hes claimed a number of individual awards including the Golden Boy, fourth place in The Best FIFA Mens Player award, and the French Player of the Year.
In early 2020, Mappe launched his own charity, Inspired by KM. This charity takes a slightly different approach from many other organizations in that 98 children from Paris were chosen to be a part of the program. These young people will receive the support they need to begin their careers. Hes also involved in supporting other charitable organizations, including donating his entire World Cup earnings to charity in 2018.
Back to Main Listing Page