Steven Stamkos had two goals and two assists in the Tampa Bay Lightning's win over the Columbus Blue Jackets on April 26, 2022. It was Stamkos' fifth straight game with at least three points, marking just the 11th time in NHL history a player had at least three points in at least five straight games.
Stamkos' streak ended two days later in a loss to the Blue Jackets, but he still reserved a spot among Hall of Famers, including Wayne Gretzky, who accomplished the feat in 1981 … and 1984 … and 1986. No other player in NHL history has recorded at least three points in five straight games on multiple occasions.
The Great One did it three times.
Here are four more eye-popping stats from Wayne Gretzky's career.
50 Goals in 39 Games
Gretzky's five-goal game against the Edmonton Oilers on Dec. 30, 1981, gave him the first of those three five-game streaks with at least three points. It also gave him 50 goals in the first 39 games of the season.
He did it despite scoring only seven goals in their first 11 games, meaning he scored a staggering 43 goals over 28 games from Oct. 28 through Dec. 30. 
There have been only 200 50-goal seasons in NHL history, including just nine in the last 10 years. 
130 Points in 12 Straight Years
Gretzky set an NHL record with 212 points during that 1981-82 season – which he broke four years later with 215 points. It was the third of 12 straight years with at least 130 points.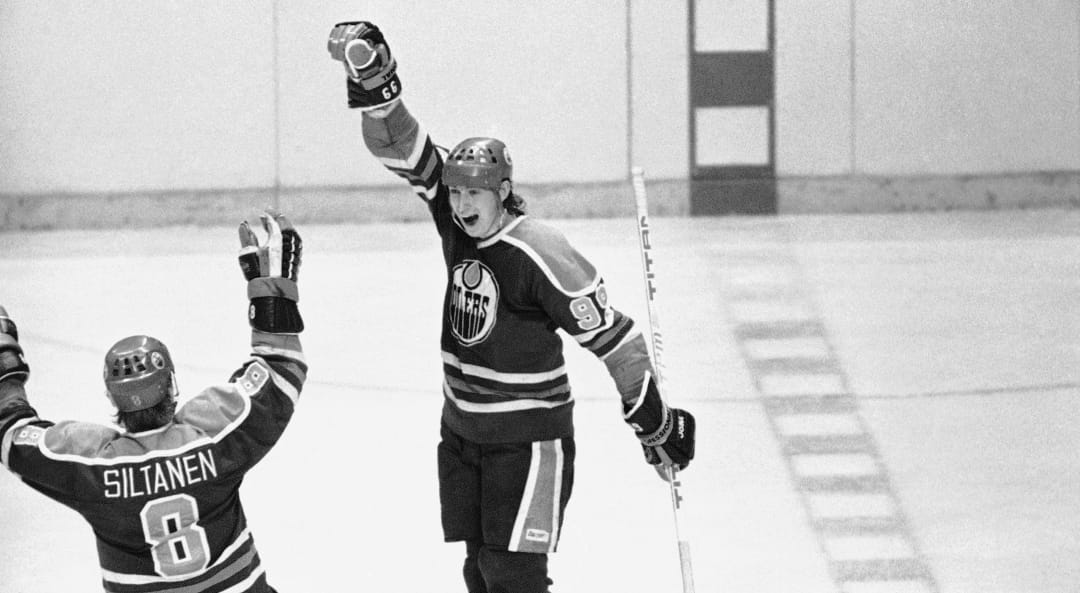 No other player has done it more than four years in a row. 
Only five other players have done it in consecutive years.
And no player has recorded at least 130 points in one season since Mario Lemieux and Jaromir Jagr both did it in 1995-96.
51-Game Point Streak
In registering at least one point in 26 consecutive games during the 2015-16 season, Patrick Kane became the first player with a point streak of more than 25 games in 25 years.
Wayne Gretzky did that five times, including his NHL-record 51-game point streak from Oct. 5, 1983, through Jan. 27, 1984.
Lemieux is the only other player in NHL history with multiple point streaks longer than 25 games.
2,857 Career Points
Barry Bonds has the most runs in MLB history, 762. If there was as big of a gap behind him as there is behind Wayne Gretzky in all-time NHL points, the next-closest player for career home runs would have 503.
In NFL passing touchdowns, no player would have more than 412, miles behind Tom Brady's 624.
In NBA scoring, no player would have more than 25,335, approximately 13,000 points behind Kareem Abdul-Jabbar.
The gap between Gretzky and the next-closest point scorer is outrageous; Mark Messier ranks second with 1,887 points, or just 66% of Gretzky's total.
NHL Odds at BetMGM
BetMGM is your ticket for NHL betting throughout the year. From Stanley Cup odds and NHL parlays to daily puck lines and player props, there's something for everyone at the online sportsbook.
If you're new to the online sportsbook, register today with a sportsbook bonus for a $1,500 First Bet Offer. And check out sportsbook promos each time you log in.